Posted in 80's, acorn king, Biden, cheers, cheesy, comedy, cosby show, Election, family ties, full house, growing pains, humor, Obama, Sarah Palin, satire, sidekicks, sitcoms, three's company, whacky sidekicks
If you thought whacky "lovable" sidekicks were only fodder for 80's sitcoms, think again. Sarah Palin is winking her folksy way right to the top of the cheesy sidekicks list — one "yoobetcha" at a time. So how does Sarah stack up to cheesy sidekicks of the past? Let's take a look.

Sarah "Moose Mom" Palin



Sitcom:
The U.S. Government

Role:
Possible second in command of the United States of America &
"Weapon of Mass Distraction" for John McCain.

Fast Fact:
This beauty pageant runner-up, and everyday hockey mom from Alaska, had her world turned upside down after receiving an unexpected call from John McCain asking her to be his running mate (and soulmate). Sarah accepted, quickly packing up the dog sled and heading to mainland America. 
Why does this all sound eerily similar to the plot of
The Beverly Hillbillies
?
Balki Bartokomous
Sitcom:
Perfect Strangers
Role:
The young gentle hearted long lost cousin of Larry Appleton.
Fast Fact:
Before coming to America, Balki worked as a shepherd on the Island of Mypos. Whenever Balki is immensely pleased by something, he forces Larry to do the Dance of Joy. This consists of ridiculous leg kicks and alternating chants of "Hey," ending with Cousin Larry jumping into Balki's arms.
Likability Rating:
91%
Edwin "Skippy" Handleman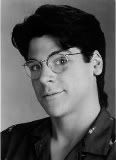 Sitcom:
Family Ties
Role:
Geeky neighbor & best buddy to Alex P. Keaton.
Fast Fact:
Skippy's most famous episode was the one where he discovered that he was adopted by his parents, he then demanded to be referred to only as "Baby Boy Doe" for the rest of the episode.
Walter "Cockroach" Bradley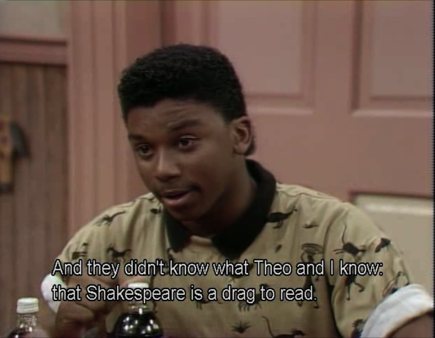 Sitcom:
The Cosby Show
Role:
Theo's best friend.
Fast Fact:
Theo and Cockroach once attempted to take a shortcut when studying for an exam on Shakespeare by listening to it on record. This only confused them more, teaching them that there is no shortcut for proper education — a life lesson we can all learn from.
Likability Rating:
89%
Richard Milhous "Boner" Stabone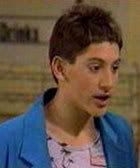 Sitcom:
Growing Pains
Role:
Best friend to Mike Seaver.
Fast Fact:
Holds the title for stupidest name ever given to a sitcom character. Even when I was a kid I knew something was seriously wrong with this name.
Kimmy Gibbler
Sitcom:
Full House
Role:
Long time friend to DJ Tanner.
Fast Fact:
The tanners always made Kimmy keep her socks on, due to her extremely stinky feet.
8%

The lovable simple-minded bartender with small town values, who is transplanted from Hanover Indiana to the big city of Boston.
Fast Fact:
Woody replaced Ernie "Coach" Pantusso as assistant bartender at Cheers. Woody's most memorable moment came when he attempted to impress his well-to-do girlfriend (Kelly Gaines) by
singing her an original song he wrote for her
.
Likability Rating:
98%
Marcy "D'Arcy" Rhoades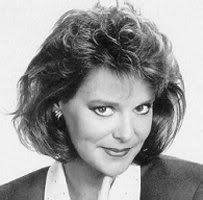 Sitcom:
Married With Children
Role:
Kinky next door neighbor to Al and Peggy Bundy.
Fast Fact:
When she's not a rockin' the bedposts with her husband, Marcy enjoys a night out with the girls. Al's wife, Peg Bundy and Marcy like to visit male strip joints. Once Marcy lost her wedding ring down the pants of an exotic stripper named Zorro while cramming dollar bills down his briefs.
Likability Rating:
52%
Buddy Lembeck
Sitcom:
Charles in Charge
Role:
Charles dimwitted buddy, Buddy.
Fast Fact:
Later in his career, actor Willy Aames (Buddy), became a born again Christian. From 1995 to 2004, he starred in a video series and annual touring performances as the Christian superhero
Bibleman
, although he has since retired from the role.
Larry's favorite hangout was the Regal Beagle, where he would frequently lie to women about his profession in order to sleep with them.
Likability Rating:
88% (Guys)
9% (Girls)
All
work
by
"The Acorn King"
is licensed under a
Creative Commons Attribution-Noncommercial-No Derivative Works 3.0 United States License